May 6, 2022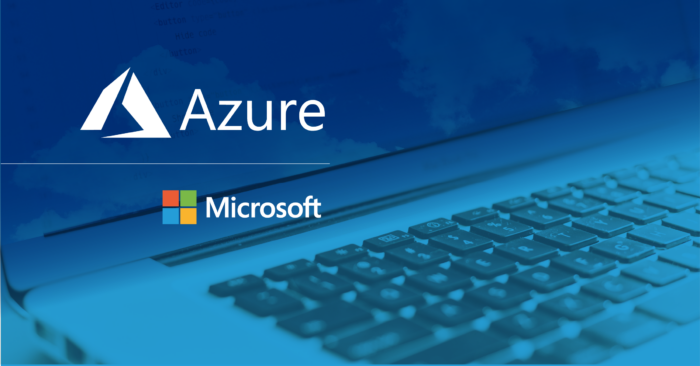 The cloud offers companies of all sizes unprecedented opportunities to revolutionize the way they work. Microsoft Azure can be a real game-changer by allowing SMBs to take full advantage of the scalable and flexible nature of cloud computing. Here are the main misconceptions that prevent small SMBs from choosing this solution to modernize and secure their IT.
1 – Microsoft Azure is not secure!
Do you know that your banking data is available everywhere from any device? Isn't your sensitive data like your money already in the cloud by any chance?
Clearly, what makes a company valuable is the data it generates. The truth is, that data is far more vulnerable when companies protect it themselves
Microsoft has leveraged its decades of experience building enterprise software and running some of the world's largest online services to create a robust set of security technologies and practices. These helps ensure that Azure infrastructure and datacenters are resilient to attack, protect user access to the Azure environment, and helps secure enterprise data with encrypted communications as well as threat management and mitigation practices, including regular penetration testing.
2 – I no longer control my data
With Microsoft Azure you have Privacy (you own and control your data) and Transparency (you know how your data is stored and accessed, and how Microsoft helps keep it secure).
3 – Microsoft Azure is difficult to set up!
If cloud technology were difficult to implement, do you think it would have the boom it is experiencing today?
Microsoft Azure is an open and flexible platform that supports the broadest selection of operating systems, programming languages, frameworks, tools, databases, and devices.
In many cases, you can simply "Lift & shift" your workloads and applications to the cloud. This consists of deploying the existing identically in the Azure cloud (we take and move without making any changes).
4 – Microsoft Azure is expensive!
Using Azure cloud services for computing can actually lower your costs, even in hybrid scenarios. Many SMBs claim to have reduced capital and operating costs by moving infrastructure and applications to the cloud with Azure.
In the case of an OnPremise system, the costs are divided into investment cost, operating cost, migration cost and renewal cost. To this should be added the cost of a cyberattack on your system (costs of downtime, system recovery, data recovery or even data loss or data theft). The risks of cyberattacks have been real for the past few months. Add to all, the the cost of oversizing the machines. Indeed, many servers are under-exploited because it is always expected to increase loads that are never reached (Servers are operated on average at less than 50% of their capacity in companies).
With Microsoft Azure, you don't need to invest a lot of money in purchasing hardware and paying staff. There's no risk of overpaying for too much gear – or buying too little and not having what you need. You only pay for the computing resources you use, as you use them. If you need more, you can increase capacity instantly to meet high demand. If you need less, you don't pay more than you need. You can also reduce costs by acting on the way you consume resources: server opening times, storage capacity and the transformation of VMs into PaaS services if possible.
5 – We are not sure if this is suitable for small SMBs?
Anyone can use Azure! It's not just for big companies. Microsoft Azure meets the individual needs of SMBs of all sizes, especially in the fields of architecture, real estate, services, crafts and construction. But the solution is also suitable for other sectors.
There are easy ways to get started with Azure for SMBs:
Get started with Azure AD security,
Migrate servers or virtual machines to Azure,
Store data on Azure (Enterprise class cloud file shares, simple, secure and no IaaS VMs or hidden NAS files)
Access a secure and efficient remote desktop with Azure Virtual Desktop
Migrate your databases to Azure SQL.
Microsoft Azure, a cloud that inspires trust
At ITCloud.ca. we have highly experienced experts who can guide, advise and help you deploy Azure for your customers.
Need more information?