April 6, 2021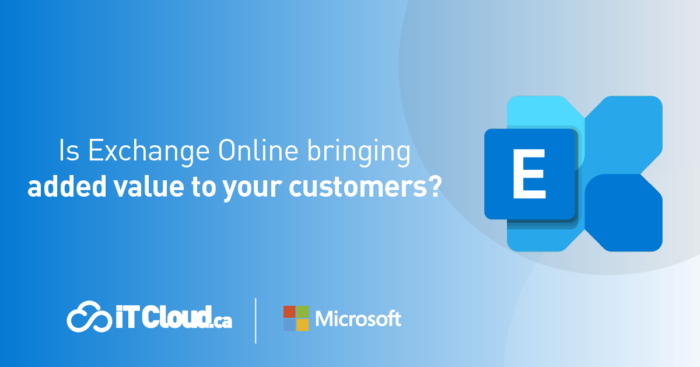 One of the most popular Office 365 plans sold by many resellers is Exchange Online Plan 1 even though it provides little value to customers compared to other plans.
To convince a customer to migrate to the cloud, several resellers continue to promote the email infrastructure. Does migrating their email to the cloud allow a customer to increase their productivity or even improve collaboration within their company?
The first email was sent in 1971. Today, over 2 billion people use email to communicate, but it has become a drag on productivity and in addition it is not designed for collaboration.
Working together on a project. When more than two people are discussing or collaborating on a project, email quickly becomes ineffective. While you are replying to an email, another comes in and makes what you wrote outdated or incomplete.
Controlling the versions of attached documents. When several people work together on a document, collaboration can become complicated. Often, various updates to the document will be missed, resulting in the next round of edits on the wrong version – just when you thought the document was finalized.
Finding the information. Too often information is lost in emails due to forwarding, CCs, and BCCs. One of the biggest problems is the inevitable email overflow in your inbox. Sifting through email chains with identical subject lines and different attachments can become a huge waste of time.
Confidentiality. It happens – you emailed the wrong person. But what if this information was confidential? With email, it is getting far too easy to put sensitive information in the wrong hands.
There are even more examples of collaborations where we see that using email is not the right solution.
As your client's IT partner, your role is to advise your client and present them with the various alternatives to email to improve collaboration and employee productivity. If you do not, one of your competitors will one day! By offering the right solution to your customers:
You will increase your recurring licence revenue.
You will have the opportunity to expand your service offering.
You will earn the loyalty of your customers.
For only $ 1.30 more, you can offer your customers an efficient, secure, and easy-to-use collaboration platform.
In fact, your customer is already paying $ 5.12 for their email online. By offering them Microsoft 365 Business Basic, he will pay only $ 1.30 more for an entire collaboration suite. It is like paying $ 5.12 for a starter and adding $ 1.30 to get the main course!
The following table explains what your customers get when they purchase Microsoft 365 Business Basic instead of Exchange Online Plan 1. This demonstrates the benefits customers can get by just adding an additional $ 1.30.
| | | |
| --- | --- | --- |
| | Exchange Online Plan 1 | Microsoft 365 Business Basic |
| 50 G0 Exchange mailbox | Yes | Yes |
| Microsoft Teams – Secure collaboration platform including chat, online meetings, video conferences, document sharing | | Yes |
| OneDrive for Business – 1TB of online storage to securely access documents from anywhere and on any device, share and co-edit documents | | Yes |
| SharePoint – For their company's intranet | | Yes |
| Office Web – Word, Excel, and PowerPoint online available from their web browser | | Yes |
| Forms – to create online surveys in a simple and efficient way | | Yes |
| Planner – Task manager for team projects | | Yes |
| Power Automate & Power Apps – to automate workflows | | Yes |
To have access to advanced productivity tools, you can offer Microsoft 365 Business Standard.

To protect his business from cyber attacks, the Microsoft Business Premium plan is the most complete solution for SMBs.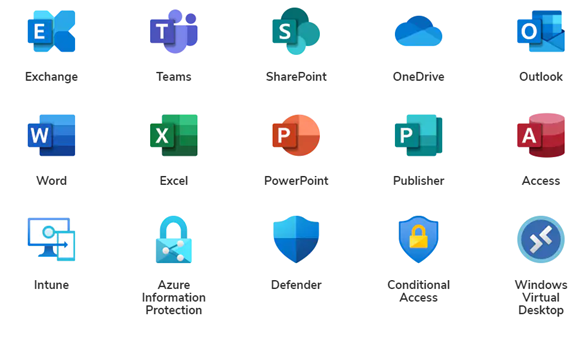 By educating and helping your customers adopt and use these Microsoft online services, you are no longer just an email reseller, but a trusted advisor who partners with customers to improve their product.
At ITCloud.ca, we are here to help you deliver the best solution for you and your customers. If you need help or need more information on this matter, please do not hesitate to contact us at partners@itcloud.ca.