August 10, 2020
CONVERSATIONS
Start chatting with your colleagues in 'chat' mode, whether in one-on-one or group discussion.
Use conversations as much as possible to replace short emails, involving only a small number of people such as "can we postpone the meeting …?", "Bravo for your presentation", …
Select the few recurring contacts to designate them as"favorites". They will thus appear at the top of the list in order to find them quickly (for this, in the "Chat" section, go to Contacts, Favoris and then click on … and select Add a contact to this group).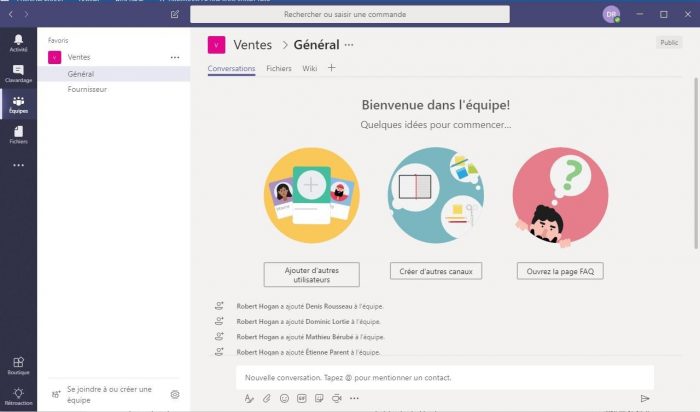 USE DESKTOP AND PHONE APPS (IOS, ANDROID)
Encourage your colleagues to download and use the applications on PC and phone (iOs, Android, Windows 10).
The mobile App allows you to receive notifications so that you don't miss anything: follow remote meetings, make calls, answer your conversations, collaborate as a team, … on the go). You can even set the app notifications in order not to be disturbed at certain days or times.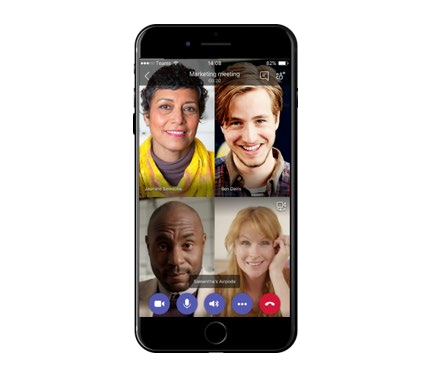 SET UP AND CUSTOMIZE YOUR TEAM
Find the relevant teams within your organization and make sure that the members of each team have a common goal and that they are working in collaboration.
Don't forget! A Team is not a corporate social network: it is not about having too many participants. These are really your close teams, with whom you work and collaborate in "project" mode on a regular basis.
We advise limiting the number of members to around thirty or even forty people so as not to overwhelm the information.
In addition, it's a good practice to have at least 2 administrators per team (in the event that one or the other is absent).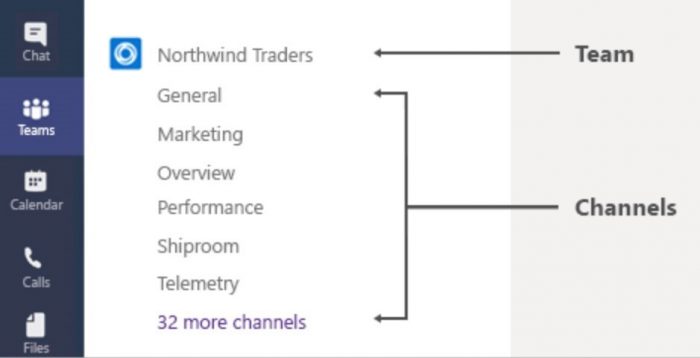 ORGANISEZ VOS CANAUX AU SEIN DE VOS ÉQUIPES TEAMS
Do not create too many channels at once, let your colleagues also create some of them according to their needs.
Examples of channels based teams:


For a team of engineers: website, user experience, performance, architecture, …
For a sales team: marketing operations, budgets, new customers, …

Download the files that are useful to your teams in the "file" tab of the right channels in order to allow them to access, discuss and collaborate.
If you already have a SharePoint site or a collaboration OneNote for your team, feel free to make a tab for easy access.
Likewise if you use business applications or applications such as Klaxoon, Asana, Trello, … don't forget to connect them to your Teams using the tabs. It will save you a lot of time.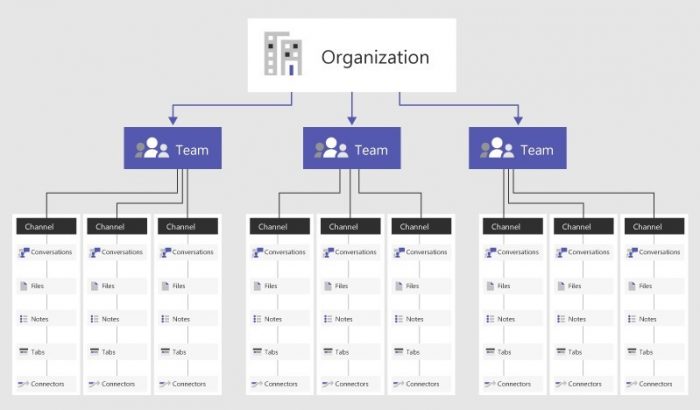 HAVE FUN!
Don't forget to make your team pleasant and fun! Messages can not only be formatted (underlined, put in bold, contain bullets, hypertext links, …) for better readability but they can also contain Stickers, Smileys, Gifs and even memes. It creates engagement and fun.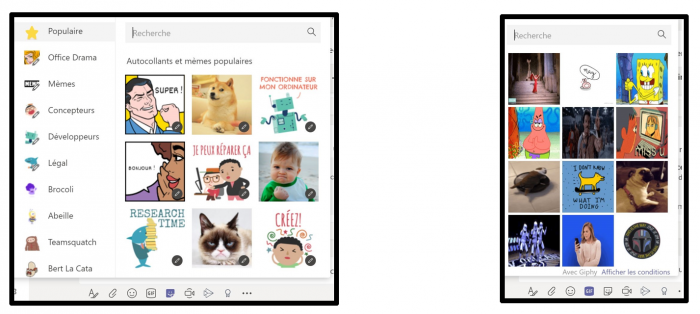 CREATE USAGE: MAKE SURE YOUR MESSAGES ARE RECEIVED AND READ
Remember: in order for your colleagues to see what you are posting and to be notified, you need to use the "@mention": @ team and @ channel. This way you make sure that your messages are seen, read and answered.
Microsoft Teams will be of value to you when used correctly by all members of your work teams. Do not hesitate to show them what you find useful in the application and how you use it on a daily basis to become more efficient.
In order to be notified as soon as a message is published in a channel (whether you are mentioned there or not), it is a question of activating the notifications of the channels which interest you more particularly.
To do this, right click on the name of the channel and choose "Notifications"
To change the way your coworkers work and help them get some of their email communication through Teams, use channel email addresses. In Outlook, you can transfer your colleagues' emails directly to the associated channel to respond to them and get them to use Microsoft Teams better. In order to retrieve the e-mail address of a channel, right click on the channel then on "obtain the e-mail address".
MORE TIPS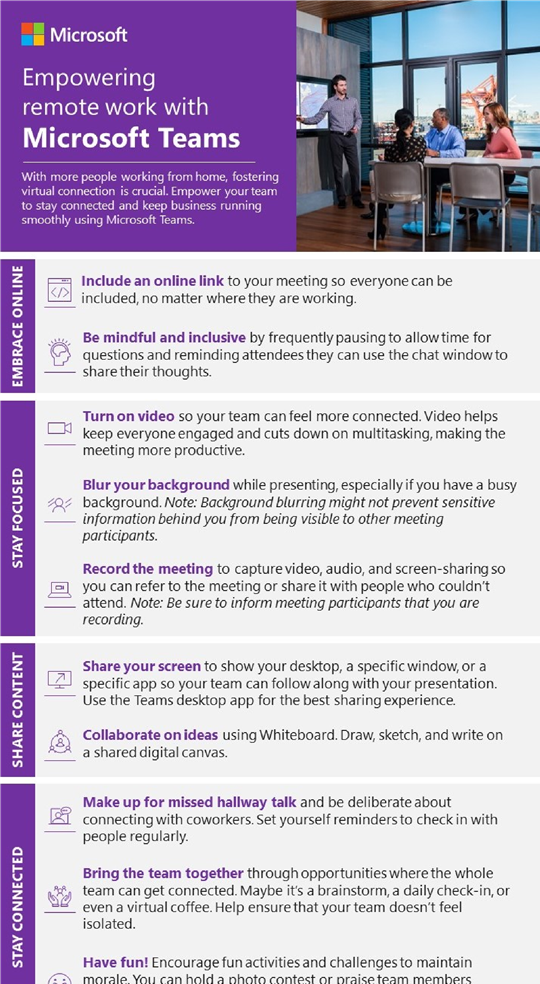 SOME USEFUL RESOURCES
Find useful resources to help you in your communication campaign and for measuring its impact
See Online Demos on Teams:
Explore this productivity library to understand how Microsoft 365 and Teams can optimize your business scenarios
Make a reservation with us for a free Microsoft Teams Presentation
Ready to start? Contact-us today! Partners@itcloud.ca