October 27, 2021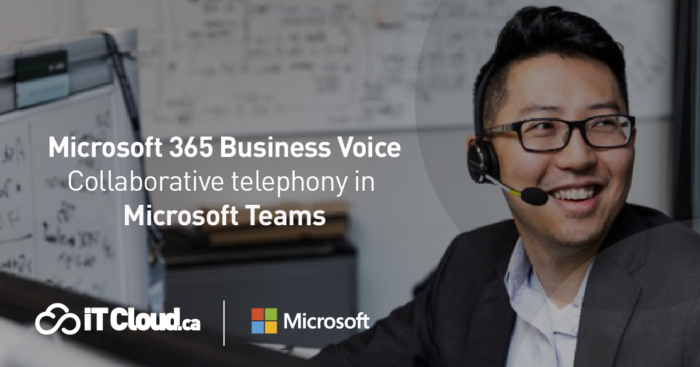 Global adoption of Microsoft Teams has accelerated since the Covid-19 pandemic, reaching more than 145 million daily active users today. Add to this that more than 500,000 organizations use it as their default communication and collaboration platform.
Among these companies, several have started to look at adding telephony solutions that allow their employees to continue to make and receive phone calls from anywhere. The ability to communicate with colleagues, suppliers and customers is essential for a business. Picking up the phone and calling is something we've been doing for decades, but can't we be more productive and call while collaborating with our contacts?
Yes, it is possible by adding Microsoft 365 Business Voice to Teams.
Microsoft 365 Business Voice is the connection between the world of telephony and the collaborative tools of Microsoft Teams. It's the ability to make and receive calls to and from landlines and mobiles over the public switched telephone network (PSTN) without leaving Microsoft Teams.
Instead of adding another third-party platform, with additional costs, training and other complications, Microsoft 365 Business Voice enhances Microsoft Teams with a telephony layer. By bringing together all the tools (Excel, Word, PowerPoint, telephony, messages, etc.) on the same platform, work is smoother. Files are shared, edited, and discussed in a single application. Today, this is called collaborative telephony.
Using Business Voice in Teams Saves Time, Reduces Costs, and Improves Business Performance.
Even if you've never offered phone services to your customers, you can start with Microsoft 365 Business Voice. This solution is very easy to set up and manage.
Two types of subscriptions are offered:
Microsoft 365 Business Voice subscription (without calling plan) – Direct Routing
This subscription allows your customers to connect their SIP trunks directly from their network. Customers can work with their local telecom provider to enable Microsoft Teams users to make and receive telephone calls. to connect their SIP links directly from their network.
Microsoft 365 Business Voice subscription (with calling plan)
This subscription includes, among other things, a national calling plan with 3,000 minutes per user, per month in the United States and Canada.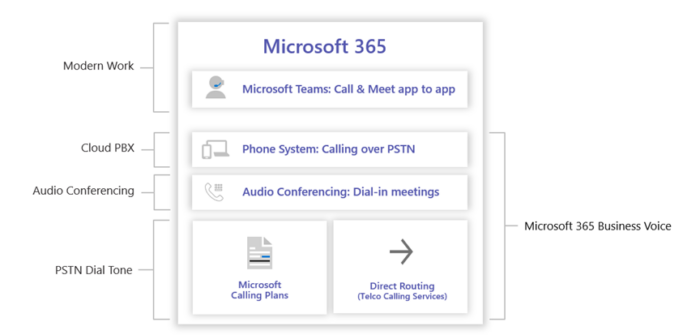 Safety ǀ Quality ǀ Efficiency ǀ Flexibility ǀ Mobility ǀ Simplicity ǀ Profitability
Are your customers thinking about the approach to adopt with respect to their telephony? At ITCloud.ca, we're here to help show them how they can leverage Teams to make their phone calls with Microsoft Business Voice.
Feel free to contact us!