December 10, 2021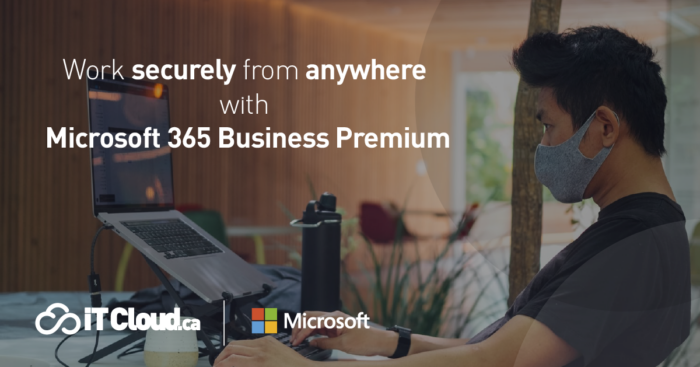 We all know remote work and hybrid work are here to stay. Employees today seek to work from anywhere, anytime, and most importantly, on any device. As a result, security risks have increased due to employees working outside the office perimeter and use of personal devices.
Cybercriminals can get employee passwords, steal money, and take your important files hostage
Data can be accidentally leaked, deleted, or accessed by someone not authorized
Phones, tablets, and laptops with your company data can be lost or stolen
It is imperative and urgent for SMBs to ask the question: How do we ensure the security of our data and our devices in a distributed working environment?
But of course, this comes at a cost that very often SMEs do not feel ready to pay. The problem is that even today a lot of small businesses don't care. Yet 1 in 3 of all security attacks are directed against small and medium businesses. These do not have the same protections as large companies which can lead to dramatic consequences: 61% of small companies that have suffered a cyber-attack could not function and the average cost of a data breach for a PME is approximately $ 108,000
We conclude that it makes so much economic sense for SMEs to invest in security upfront to protect their business than to suffer a loss because whether they like it or not, the question is not whether they will be attacked but when they are going to be attacked.
Many solutions exist on the market today. To be able to ensure complete protection, it is necessary to take several of them. The problem is that they don't fit together easily and from a cost point of view, it could very easily become quite expensive.
The opposite is true with Microsoft 365 Business Premium. Indeed:
• Microsoft 365 Business Premium is an all-in-one solution for collaboration, communication, and security, that's easy to use.
• Microsoft 365 Business Premium helps reduce the risk of costly damage from cyberthreats such as phishing, viruses, and ransomware attacks.
• Microsoft 365 Business Premium is less expensive and easier to manage than a comparable collection of third-party products
Here's how some of the features of Microsoft 365 Business Premium help keep businesses secure:
Hackers could compromise employee credentials and gain access to their emails and passwords. Multi-Factor Authentication (MFA) and Conditional Access help secure access.
80% of SMBs cite ransomware as a top concern. With Microsoft Defender for Business, devices are protected with a simple, comprehensive solution.
Phishing has become very sophisticated and therefore more difficult to detect. Even trained and aware of these types of attacks, employees can therefore make mistakes and click on malicious links. Microsoft Defender for Office 365 protects email and collaboration against malware and phishing.
Companies process a lot of sensitive information (customer files, employee files, social security numbers, etc.). Anyone can download a confidential document to their USB drive and leave the company. Azure Information Protection allows these documents to be classified as "highly confidential" which are then automatically encrypted and accessible only to company employees.
Many small businesses allow employees to access work data on their phones and personal computers. Microsoft Intune helps protect this data by ensuring that work apps can be separated from personal apps and that work documents and attachments can only be saved to authorized work shares.
Microsoft 365 Business Premium enables small businesses to operate from anywhere with peace of mind
Designed for a distributed environment, Microsoft 365 Business Premium provides a complete solution for working from anywhere, with real-time collaboration, online meetings, secure remote access, and advanced cyber threat protection to help manage enterprise from anywhere while protecting corporate data.
Are your customers thinking about how to secure their business? At ITCloud.ca, we're here to help you show them how Microsoft 365 Business Premium is the solution for them.
Feel free to contact us!